Tiffany's iconic number one hit single I Think We're Alone Now captured the heart of a nation and catapulted her to pop superstardom. The singer and songwriter's new full-length album A Million Miles debuts on March 31, 2016.This album is from Tiffany's heart; great powerful vocal; great music and lead's Tiff writing team reflecting from her own history.I gaurantee 100% you must love this album. www.pledgeMusic.com .Killer songs are "Right here",Powerful ballad "Tears" "A Million Miles away"
Saturday, March 26, 2016
'A Million Miles': Tiffany discusses beautiful new album, the 80s
5821451
475291
16715476
6
y2016m02d21
Photo courtesy: www.tiffanytunes.com and used with permission
It's sometimes hard to believe that it's been nearly 30 years since pop superstar, Tiffany's monster debut album. A time when the beautiful singer unleashed an arsenal of hits, including two international #1's with "
I Think We're Alone Now
" and "
Could've Been
".
In the years since, Tiffany has gone on to sell more than sixteen million albums and become one of pop's most personally reflective songwriters. Her brand new album, A Million Miles [release date: March 31] continues that trend as well as showcases a new depth of maturity in the beautiful artists' ever-expanding repertoire.
A Million Miles
is also the first album where
Tiffany
takes a long overdue co-producer credit and at times feels like a hybrid time capsule - with vocals that are powerfully reminiscent of her early albums.
With a wonderful family of songwriters and musicians who gave their heart and soul, A Million Miles combines elements of the past with 21st century cool. It's an album that's needs to be experienced as a whole and one that's sure to put a smile on your face.
AXS recently spoke with Tiffany about A Million Miles and more in this exclusive interview.
AXS: What can you tell me about the new album, A Million Miles?
Tiffany: It's my journal in terms of being a writer and all of the things I've been going through these last few years. I also wanted to do a record for the fans, who were asking me to do more ballads. It was the perfect time to do an album like this. It has old school aspects but is still very modern. It's like Tiffany all grown up.
AXS: A Million Miles is the first album you co-produced. How important was it for you to have that role for this project?
Tiffany: It was very important to me. People know me as "Tiffany from the 80s" and the girl from the mall who broke a lot of ground. But I think it's also important for people to know that I'm a true musician. I'm 30 years in now and am very proud to still be doing my music. Co-producing was the natural next step. It was something I needed to earn and it was very nice to be able to fill those shoes.
AXS: Let's discuss a few tracks from A Million Miles: "Fall Again".
Tiffany: That song is about my cousin who I loved dearly who became an alcoholic. Just watching her going through that and then going through counseling with her before she passed away. People don't start out to become alcoholic. It just overtakes you. A lot of this is kind of deep but it's a walk in my shoes for a while and it's made me the person I am today. Love is a really powerful thing and being the best friend (or mom, wife or sister) is what life is all about.
"Right Here".
Tiffany: One of my co-writers is a friend of mine who always hears me talk a lot about my fans and the other people in my world who are always there for me. She came up with the idea and we took it from there. It's got such a sexiness about it and became a really cool song about that feel good person in your life. For me, it's about all of the different people that make up my world.
"Tears".
Tiffany: I wrote that song back in 2008 with Steve McClintock and Pamela Owens. Steve wrote "All This Time" and "Love is Blind" and other amazing songs for me. He has been someone who from the early start made such an impression on me. I remember he would always tell me to just be myself, which at the time was hard because I was being pulled in so many different directions. But he was always there saying, "You're voice is beautiful. Sing. Just sing and be Tiffany!" So it was really special to write with him. We took something that was already a beautiful song and made it dramatic.
AXS: What are your tour plans like for this year?
Tiffany: This is going to be a heavy touring year and I'm very excited. I'll be doing everything from 80s retro to more freestyle stuff. Then when this album comes out, I'll be doing special concerts in smaller clubs and theaters. This is a record that needs to be intimate and heard with a full, live band. I don't want to blend this music with some of the stuff I've been doing. It needs to stand on its own.
AXS: What do you think made the music of the 80s so great?
Tiffany: It was very light and fun and it was a time when people could be unique. You could be Plain Jane like I was with hoop earrings and a jean jacket or you could also be someone like Cyndi Lauper - who was really punk and fun. Everyone stood out and there was room for everyone to be different. It was also a time when people were really starting to experiment with keyboard sounds. It's music that transcends time when you listen to it and makes you feel good. I'm still very proud to be part of that era.
AXS: When you look back to your first album now with some perspective, what thoughts come to mind?
Tiffany: I'm still very fond of it. I remember going straight from school and into the recording studio. I was a kid who had no clue about where I was going. I was just excited and lucky to be doing something I loved and that people were listening to me. Truthfully, I'm still that kid. I still don't know what the future holds. You just have to put your heart out there and do your best. It's what I do every day!
A Million Miles will be released on March 31.
Posted by

Natt
at 9:51 PM
No comments:
Links to this post


Friday, March 25, 2016
Tiffany Talks About Her Journey From Teen Star To Independent Singer/Songwriter; Will Release New Album
By Jonathan Widran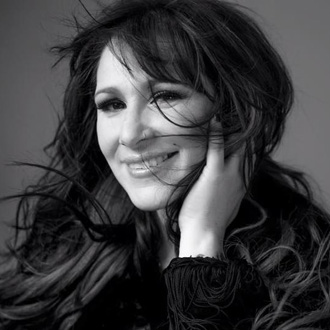 Nearly 29 years since her #1 breakthrough hit "I Think We're Alone Now" launched Tiffany to teen stardom and made her an iconic part of the musical 80s, the singer is still embracing the decade her songs helped define. In 2011, she teamed up with fellow pop star Debbie Gibson for a summer concert tour called "Journey Through The 80s," and among her many annual tour dates are performances she does with her band, Sunset Boulevard, in a show called "The 80s Experience with Tiffany." Fans wondering what she's been up to since her heyday will be delighted to know that the 44-year-old Nashville-based singer/songwriter is still as active as ever, joining forces with the cutting-edge entertainment platform Pledge Music to release her new album, A Million Miles.
Famously launched via a publicized shopping mall tour in 1987, Tiffany Darwish—a former Star Search contestant who placed second the year she competed—set a record for being the youngest female artist to top the Billboard 200 with her quadruple platinum, self-titled debut album. In addition to "I Think We're Alone Now," she hit #1 with "Could've Been" and reached the Top 10 on the Billboard Hot 100 with the gender-switched Beatles cover "I Saw Him Standing There." Her platinum follow-up album,Hold an Old Friend's Hand, included the Top 10 single "All This Time."
Though her adult years have found her largely focused on her family and raising her son Elijah, she's continued to record and release notable projects. Billboard ranked her 2000 set The Color of Silence among its "Top Ten Best Albums of the Year," and her 2011 EP Rose Tattoo was a critically-acclaimed return to her childhood country roots and a reflection of life in the Southern California native's adopted hometown of Nashville. She has also a visible presence in recent years as an actress in several SyFy Channel movies and on numerous reality TV shows over the years: ABC's Celebrity Wife Swap, VH1's Celebrity Fit Club and Food Network Challenge.
While her early albums, the first two produced by George Tobin, featured contributions from top pop songwriters, Tiffany has blossomed into an insightful songwriter herself over the years, contributing co-writes to her last four recordings, including Dust Off and Dance (2005) and Just Me (2007). A Million Miles includes many deeply personal expressions of love and grief and includes one tune ("Fall Again") about the painful cycle of addiction. It features co-writes by Tiffany with an eclectic group of veteran tunesmiths, including Ellen Shipley, Kirsti Manna, Julie Forrester, Steven McClintock (who co-wrote "All This Time") and Canadian blues/rock artist Trevor Finlay. The project also marks Tiffany's official debut as a co-producer, working alongside producer Stephen Leiweke (Chris Tomlin, Michael W. Smith, Ingrid Michaelson) to have a hands on role in realizing her goal of creating an "epic" record.
"I'm currently in a place where I feel fortunate to have an amazing family, with Elijah now in his 20s and 13 years married to my husband Ben," Tiffany says. "That's where my strength comes from, my family, good friends and my loyal fans. Counting those blessings has led me to a place where I could create A Million Miles. While celebrating my life, writing, producing and recording it has been part of a healing process because the last five years of my life, I've lost some wonderful people, including my dad to cancer and my cousin, who was more like a lifelong sister, best friend and mentor to me, to a disease related to alcoholism. Other friends have moved away. The album is truly an evaluation of my life, and I wanted a big sound with a lot of musicianship, guitar parts, vocal parts, strings and cello. I had always contributed ideas to my earlier producers, but I didn't feel comfortable taking the title and completely filling the role till now."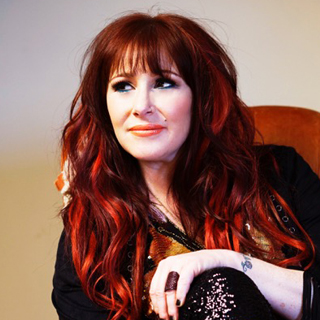 Both the title track, a co-write with Shipley, and "Fall Again" were inspired by her late cousin, who, Tiffany says, helped her stay stable and grounded while being bold about career opportunities during the time leading up to her stardom and negotiating the emotional changes after. "A Million Miles" describes how Tiffany sees her life now, with her cousin gone physically while still being an important part of her thoughts and memories. "This is easily one of the most personal, intimate songs I've ever recorded," Tiffany says. "I had an appointment scheduled with Ellen in L.A., and as with a lot of those sessions, I bring in melodies, lyrics and titles that I've dictated into my phone.
"I drive to most of my gigs and meetings, and I remember being on the road to L.A. with the title ringing in my mind after my husband made the casual comment that it seemed like we had driven that far," she adds. "The title spurred a lot of reflection, of all the things I had done in my life and all the goals I had yet to accomplish. Then the thoughts turned sad when I realized that the person who was always there for me is gone. I started singing the chorus to some degree and the melody of the first verse, and knew I wanted to develop it with Ellen. When I told her the concept, she totally got it and she went to the keyboard and helped me flesh it out. I brought the song back to Nashville and put strings and cello on it.
"The first time I listened after it was mastered, I sat in my car listening, crying hysterically. It was so beautiful and meaningful to me, and I had a good feeling it would touch others the same way. A lot of the songs here evolved from these kinds of organic experiences and bringing an open mind into the collaborative sessions, which is far different from the way I worked with George (Tobin) in the '80s."
The singer is also excited to be involved with Pledge Music, which gives artists the tools, services and support they need to create music, videos, merchandise, exclusive events and personalized fan experiences that, until now, have never been available in one place. The platform sought her out just as she was putting plans together to record as an independent artist, and she was excited about the opportunity to keep her fans of multiple generations involved from beginning to end—including behind the scenes content (including glimpses of her writing and recording sessions), special merchandise premiums and exclusive updates. She was even able to invite two lucky fans into the studio to observe the creation of a track from a raw state to fully produced track.
Very involved in her local Nashville community, Tiffany is an official spokesperson for the American Heart Association, producing charity concerts the Humane Society (she and Ben have eight rescue dogs) and regularly mentors young singers and artists, providing aspiring musicians guidance and advice about how to break into and navigate the music industry she's been a part of for over three decades.
"I tell everyone I advise the same thing: just keep doing it, because the more you put yourself out there, whether it's in church, clubs, karaoke bars or backyard barbecues, the more people will recognize your talent and turn those into greater opportunities," she says. "Don't be afraid to get out of your comfort zone. If you're a country singer showing up on rock night, sing rock and roll and vice versa. Learn what works best for you and your voice and how to turn a crowd around. The more confidence you have before you start recording, the better prepared you'll be. I started singing in public in front of grocery stores when I was nine, and not everybody was happy to hear me, but I loved it and it gave me confidence. Some nights you'll connect deeply with your audience and other times, you'll have off nights. But they're all valuable in helping you find your true voice as an artist. The more you see all these different experiences leading you to a good place, the more you'll keep reaching towards that next level in your life and career."
Listen to Tiffany's new song, "Right Here."
Jonathan Widran is a free-lance music/entertainment journalist who contributes regularly to Music Connection, Jazziz and All Music Guide. He can be reached at
Few522@aol.com
. He is also on
Google+
Taken from http://www.singeruniverse.com/tiffany-singer-interview-a-milion-miles-2016.htm
Posted by

Natt
at 9:23 AM
No comments:
Links to this post